Deduru Oya and Weheragala reservoirs spilling over – By Sajeewa Kottagoda and M.K.Nandasena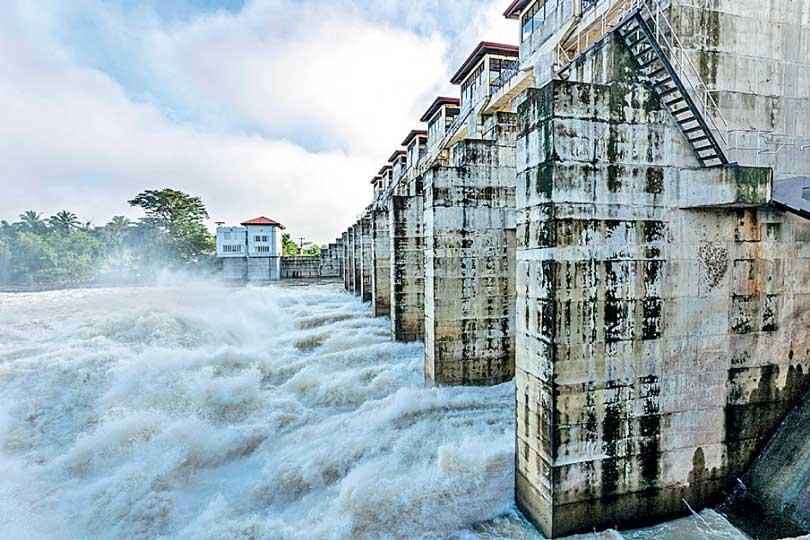 Source : dailymirror
Deduru Oya reservoir reached spill level last morning and  all eight spill gates were open to release 17,000 acre ft. of water per  second to Deduru Oya.
Irrigation Engineer Sampath Samarajeewa warned of the  possibility of a minor food threat affecting the low-lying areas in  Wariyapola, Nikaweratiya, Maho, Kobeigane, Bingiriya, Pallama, Chilaw,  Arachchikattuwa,and Rasnayakapura divisions if the heavy rainfall  experienced at preset persisted.
Deputy Director, Kurunegala District Disaster Management  Centre Viraj Dissanayake warned the people living in the low-lying areas  to be cautious of any such danger. He said the Divisional Secretaries of  the respective areas and the police have been informed in this regard.
Meanwhile, six spill gates in Weheragala reservoir were  opened last morning to release excess water at a speed of 2,250 acre ft. per  second to Menik Ganga. Irrigation Engr. K.H.N. Sahan said the surrounding  area of Ganadevi Kovil in Sella Kataragama had submerged, causing  hardship to
the pilgrims.